Veil flips on your wedding day!
SHOULD I WEAR A WEDDING VEIL?
If you are asking yourself, "Should I wear a wedding veil"?
Our answer is always YES.
A lot of our clients ask us to explain the wedding veil meaning. To us, that does not matter in your choice of deciding to wear one. Of course, if the old school meaning behind it truly matters to you, then by all means!
But for us, we just want our brides to feel confident and happy. We want them to make their decisions based on their own choices and not those around them.
So if you like it, WEAR IT.


Without a doubt, they excite us the most about couples portraits on the wedding day. Veils have been in and out of trend over the past few years, but we LOVE seeing our brides walk down the aisle in one for so many reasons.
Aside from the fact that they are just flat out gorgeous, they are one of our favorite bridal gown accessories- especially for photography purposes. We spend time tossing the veil into the air and photographing the wind taking it across our couples. Or throwing the veil over-top of them and capturing the two of them wrapped inside. It's such a special way to add emotion and movement into your wedding photos. We like to think of veil flips as part of our signature style!
Our couples almost always choose to print the images we take with them to hang on their wall. It creates something unique and dramatic.
Not only that, but it's so traditionally breathtaking to see a bride underneath the veil by herself. It's an image that is guaranteed to spark emotion.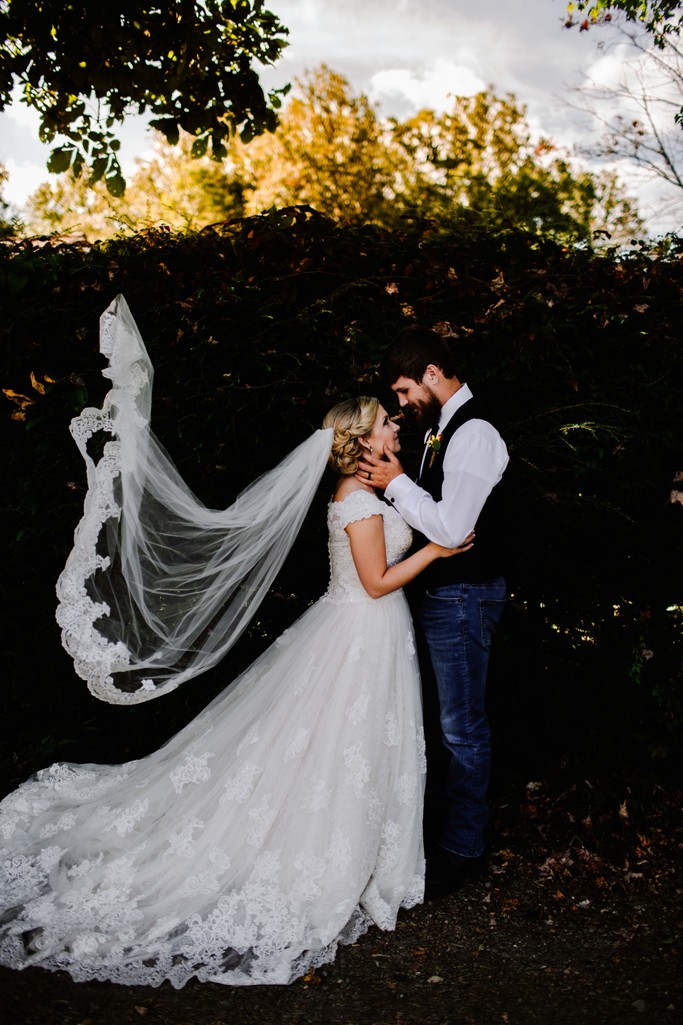 And if you aren't into wearing a veil for your wedding ceremony or for the entire wedding day, you can always buy one specifically for the couples portraits. We often times carry several different types with us for our bride to choose from.
Repeat after me: YOU CAN BUY CHEAP WEDDING VEILS.
Yeah, that's right. Amazon with the hookup.
Just click this link: https://www.amazon.com/s?k=wedding+veil&ref=nb_sb_noss_2
At the end of the day, we believe you can rock a veil no matter what type of wedding you want to have. Church, mountain view wedding, beach, destination- veils are the best accessory you could ask for!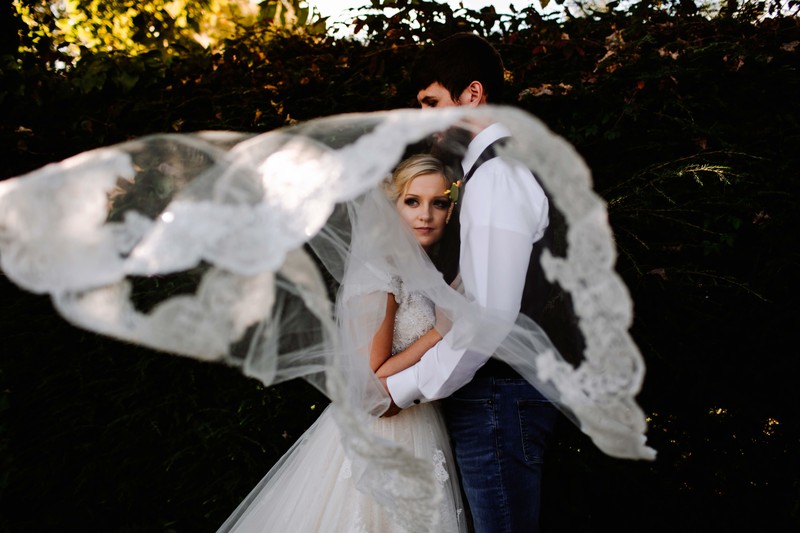 Location: Asheville, NC 28801.