Rustic Barn Weddings at Overlook Barn
Rustic Barn Wedding Venue
One of the most common wedding themes, and one we absolutely love to see and photograph is the Rustic Barn Wedding.
Rustic weddings are definitely hot right now- and rightfully so! It's our predicted wedding trend on the 20's and we are so excited to see more weddings follow suit from our 2019 barn nuptials.
Our favorite wedding venue, and what we consider to be the best wedding venue in Boone, is Overlook Barn.
For those of you who have never seen Overlook Barn, seriously prepare to lose your footing when you see these photos.
Overlook Barn was purchased and renovated in 2015 for the now-owners who flipped the barn for their own wedding vows. The property has three areas for ceremony options: The main barn- Overlook, Cliffside Barn, and Mary's Meadow. All incredible choices.
The Main Barn
The main barn is an unbelievable 6,500 square feet. With multiple stalls throughout the inside for special things like your buffet, cake table, gift tables, wedding favors, photo booth, etc. And our favorite part of this barn, is the whimsical cafe lights strung from one end allllllll the way to the other. You'll see those in the photos posted, but not even those images do it true justice. The "Overlook Barn" itself is a showstopper, and can throw one seriously badass reception.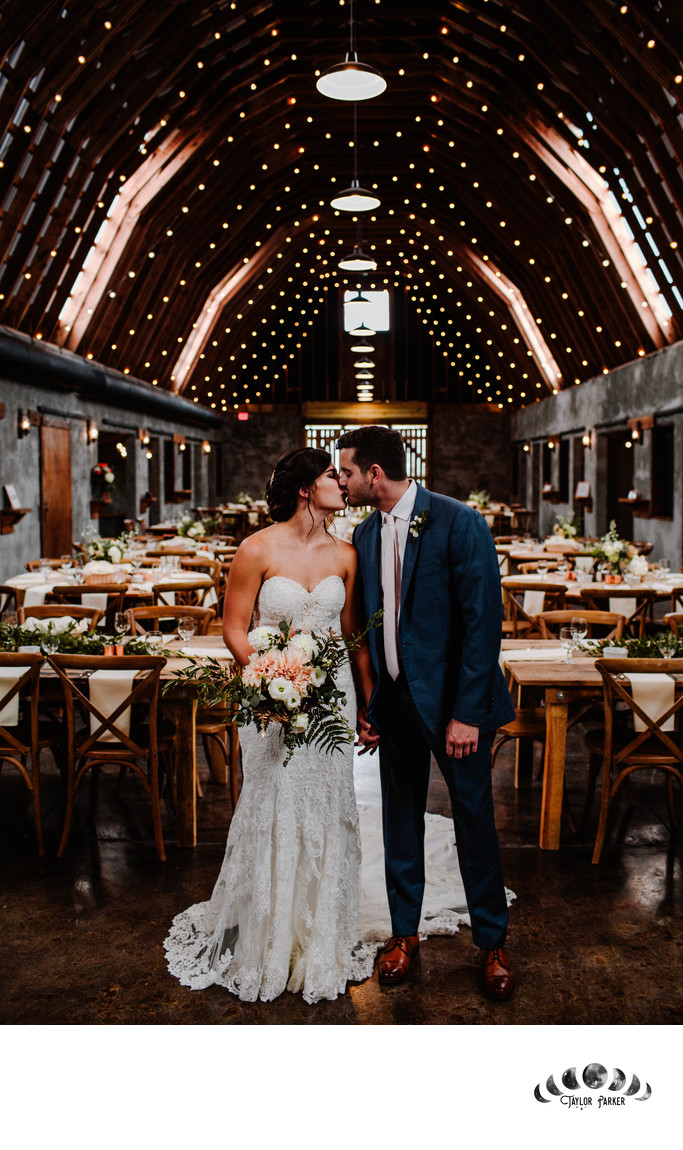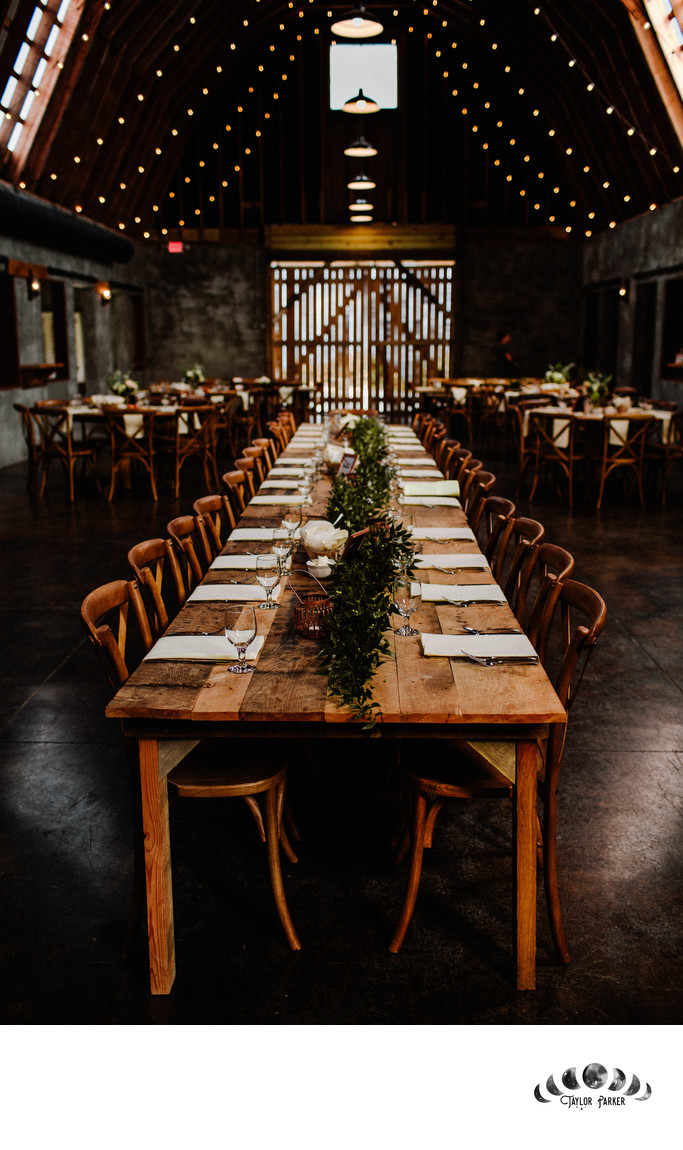 Field Wedding Venues
Mary's Meadow is truly the star of the venue. Showcasing panoramic views, it makes for a dream mountain wedding ceremony location. The view of the Blue Ridge Mountains from the wooden ceremony platform is, really, nothing less than breathtaking. And on a perfect, overcast wedding day, it paints the most incredible backdrop for your vows. There is no better spot in Boone, NC to share your nuptials.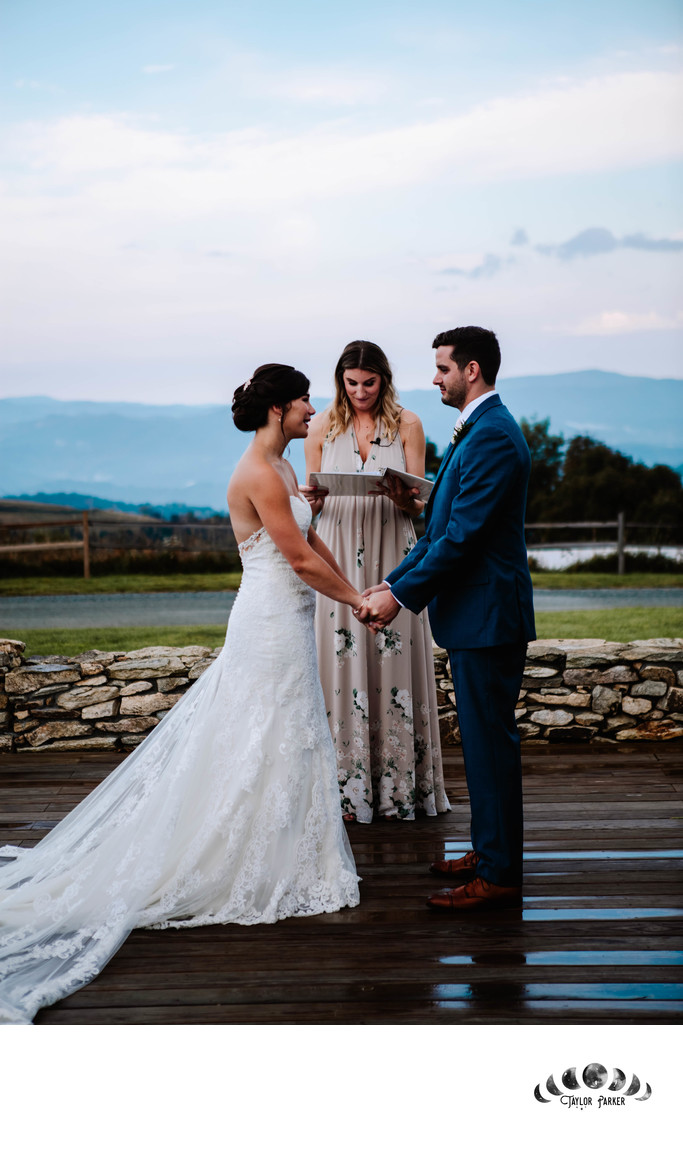 Cliffside Barn
Lastly-but definitely not least- is the Cliffside Barn. Located to the right of Mary's Meadow, this small, but powerful barn is the perfect spot if you are too afraid to brave the chance of rain on your wedding day. Exposed beams, high ceilings, an optional glass panel garage door, and a showstopping chandelier hanging right in the center of the barn. Most back up plans for rainy wedding days include a walled, white tent with no natural light or outside views. But Overlook Barn offers the BEST rainy day backup feature of any wedding venue in North Carolina- Cliffside Barn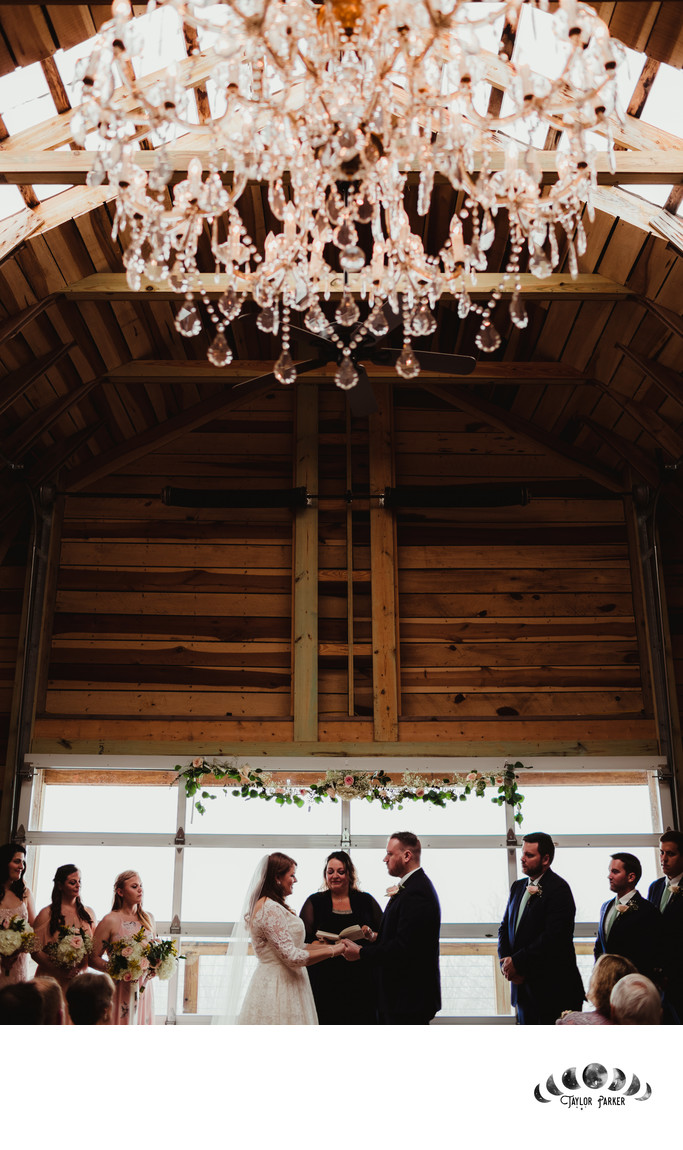 Book your dream rustic barn venue here : http://www.overlookbarn.com/
Check out this First Look from another Overlook Barn Wedding:
https://www.taylorparkerphotography.com/asheville-wedding-photographer/overlook-barn-wedding-north-carolina