Rocky Mountain National Park Elopement
Rocky Mountain National Park
Eloping in Colorado
This is one of the most popular destinations in Colorado, and for a good reason.
No matter the season these views have so much to offer for your big day. Whether it be the countless overlooks with gorgeous scenery or the wildflowers and wildlife.
If you love the outdoors and want to embrace that within your Elopement then this Park is a one stop destination for all of your needs. Granted, during prime seasons such as summer and fall it can be a little busy with tourists. However, this park has over 400 square miles of pure beauty to offer. Making it that much easier to find the best location for an unforgettable memory.
Briana and Tyler made the decision to tie the knot in a creative and unique way, in one of their favorite spots in Boulder, CO. The mountain backdrop honestly took our breath away (it wasn't just the high altitudes). Of all the travel that we have done over the years, this was one of the most breathtaking spots we have seen yet. We did have to walk a bit, but shockingly, you do not have to hike to see these views. The chose to go with a close, ordained friend and hired us to be there for the entire event.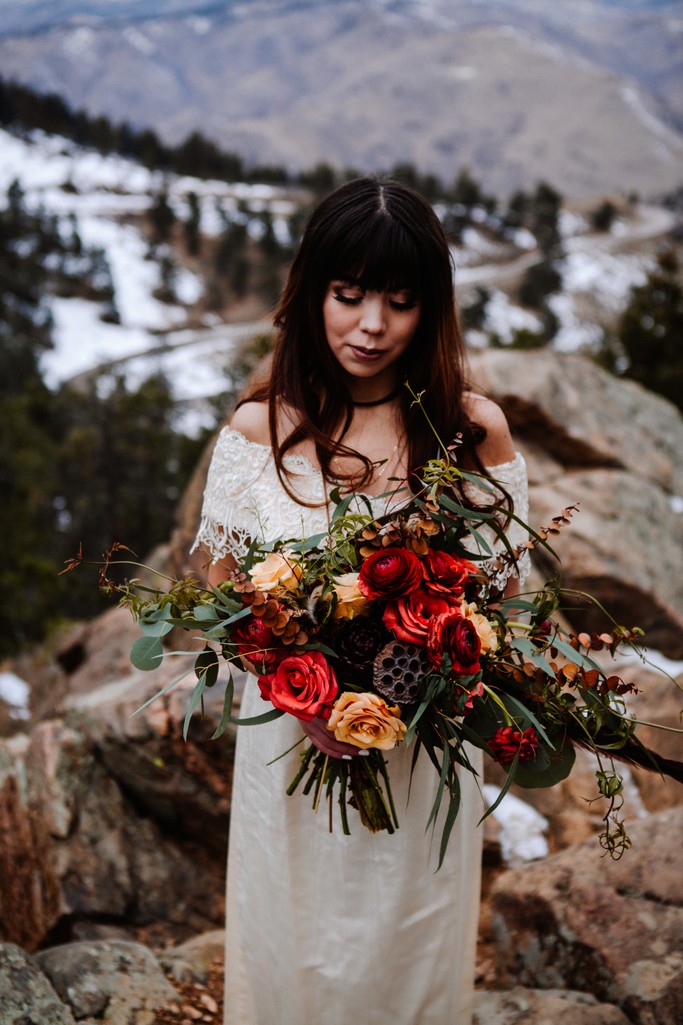 Why Elope?
If you are on the fence about choosing to go with a simple ceremony, I wish I could convince you how incredible of a move it really is. You have just your closest family and friends, an officiant and a wedding photographer. You stand on top of a sand dune in a Colorado National Park and exchange your vows. The rest of your day is dedicated to photography with your partner.
The timeline is laid back and fun, and it is so unbelievably stress free.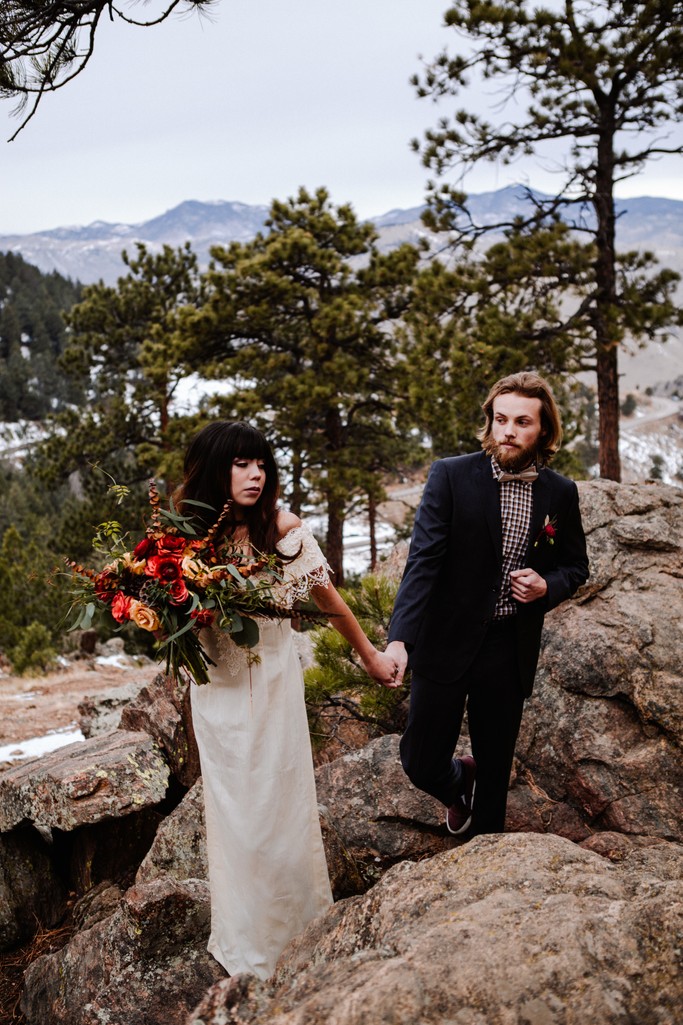 Timeline
It's also important to know that you aren't missing out on anything by choosing to elope. What you gain from the experience might even be more special than you could expect. You will still go throughout your day as you would if you have a large wedding. We shoot the details- engagement ring, wedding dress, accessories, shoes, etc. We capture you doing your hair and makeup and getting into your outfit.
We then do a First Look, ceremony, family photos and couples portraits. Then we will spend the rest of the day running through a field at sunset, hiking up a mountain, or laughing through the city streets. It's all about you and your partner. It's about what embraces your personalities the most and that is how we capture the two of you.
There is no set of rules to follow when planning your big day together. There is no set guest count you must have, or a wedding budget you have to follow.
It is ALL up to two of you.
https://www.nps.gov/romo/index.htm
Location: Boulder, Colorado .