Riverbanks Zoo and Botanical Gardens
Riverbanks Botanical Garden Wedding Venue
Riverbanks Zoo and Botanical Gardens
We cannot even express our love for this South Carolina wedding venue. We are always adamant with our brides about the importance of having a unique and personal wedding. To have the wedding they truly want, without letting friends or family persuade them into doing otherwise.
This venue is our number one pick for having a unique wedding in the Columbia, SC area.
Here are some reasons why we think you should pick Riverbanks Zoo:
• Botanical Gardens
A favorite pick for a bride wanting a garden ceremony or a more ethereal feel on their big day. During spring, the flowers literally surround you when you walk through the pathways. From tulips, to roses, to lilies, it incorporates nature into the day without having to shell out thousands of dollars for floral decor.
The oasis hosts more than 4,200 species of plants and flowers- truly making it feel like an outdoor conservatory. They are so impressive that they were featured on HGTV as one of the 20 great public gardens across America.
Who wouldn't want to get married in the middle of all that foliage??
• Fountains
Magic. The best way for us to describe the feeling of the fountains and lights turning on is magic.
Our bride and groom loved it, too. They were standing at the top of the gardens when they were turned on right before the ceremony and it was such a special moment shared between the two.
The venue has cascading fountains down the center of the gardens, leading into a huge fountain at the end (our favorite!!). It made for GREAT photos, and it was the star of the show- aside from the bride, of course!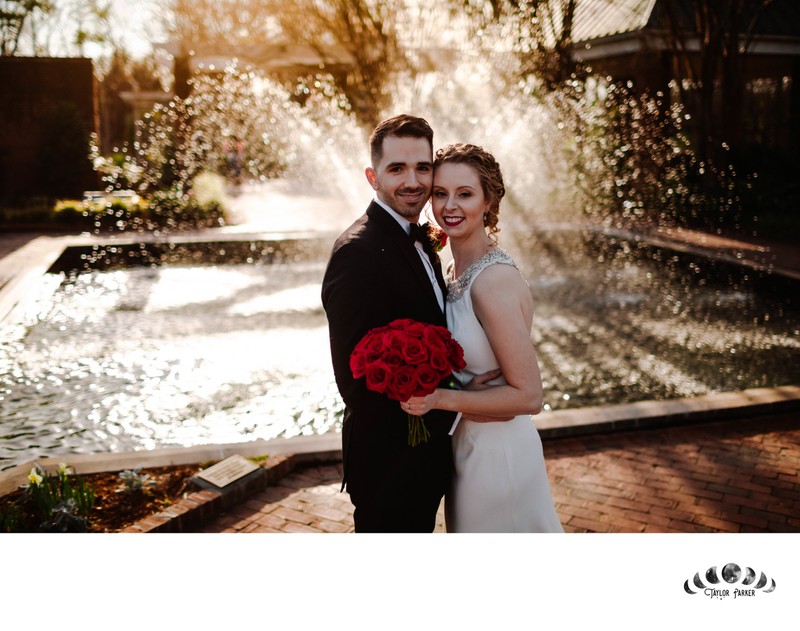 • Magnolia Ballroom
A dream spot for a classic, ballroom reception. It's one of South Carolina's best wedding venue choices. With floor to ceiling windows and french doors overlooking the brick patios, gardens and cocktail space. It can hold up to 300 guests, which is a plus for larger weddings. But it is also a perfect fit for elopements as well!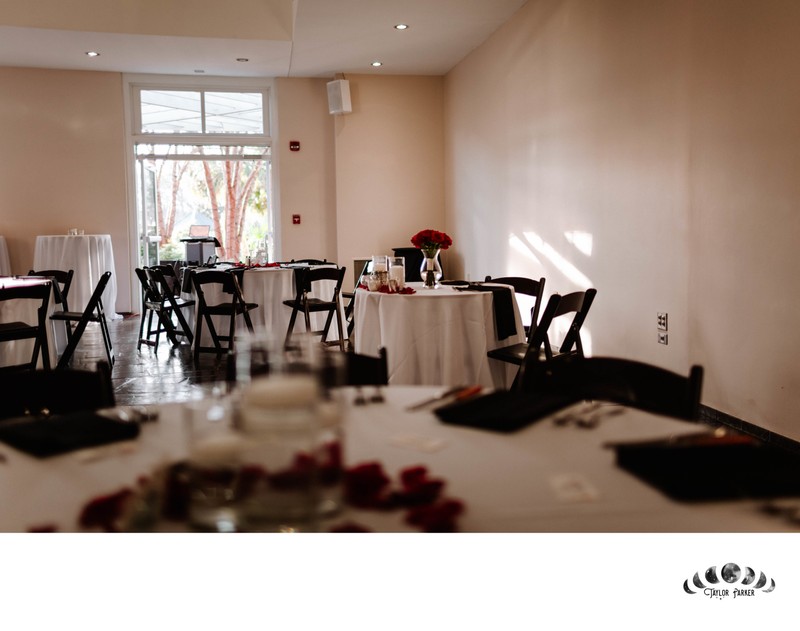 • Garden Terrace
If you are looking for a creative, special place to exchange vows, there is no spot more inviting than the terrace that sits at the top of the botanical gardens. Our bride and groom had their nuptials at sunset, which was absolutely breathtaking. We couldn't have imagined a more perfect ceremony space. After this day, we were sold on Riverbanks Botanical Gardens being one of our all time favorite venues.
One of the best parts of choosing the terrace for your ceremony space is that you need little to no decor. Just chairs, the sunset, and your guests. The palm trees and fountains take care of the rest.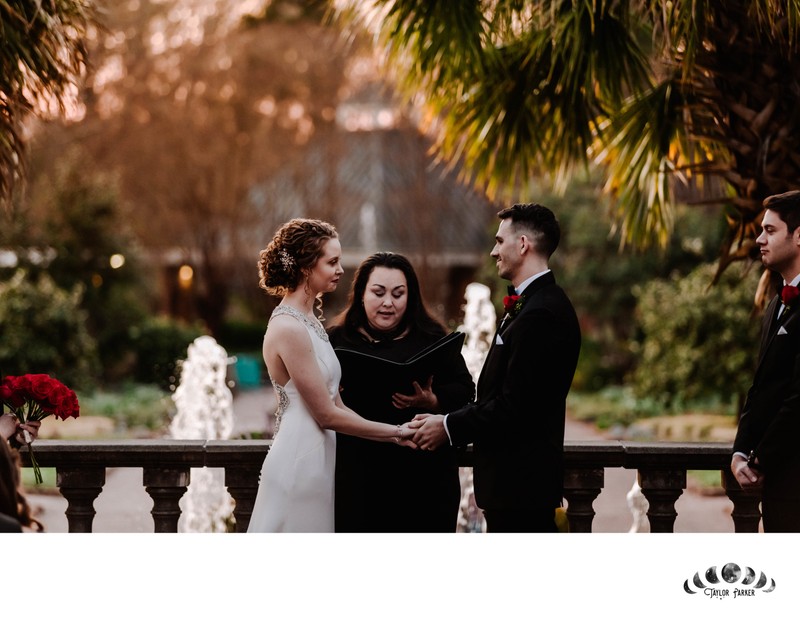 • The Birdhouse
A truly unique spot, the Birdhouse is exactly as it sounds. Hosting flamingos and bird sanctuaries, it's a great place to embrace your love for nature and animals. There are several different exhibits to keep your guests occupied during cocktail hour, including the sky-light atrium. If you want a unique twist on your matrimony, pick something your guests will never forget.
Plan your Riverbanks wedding in Columbia, SC wedding here:
https://www.riverbanks.org/botanical-garden/
http://planyourevent.riverbanks.org/
Location: 500 Wildlife Pkwy, Columbia, SC 29210.