What To Do If It Rains on Your Wedding Day


What To Do If It Rains on Your Wedding Day
Some of the most common questions that we are asked as wedding photographers, is-
• "What do I do if it rains on my wedding day?"
• "How do we prepare for rain on our wedding day?"
• "Can we still have an outdoor ceremony if it rains?"
• "Will my wedding dress by okay out in the rain?"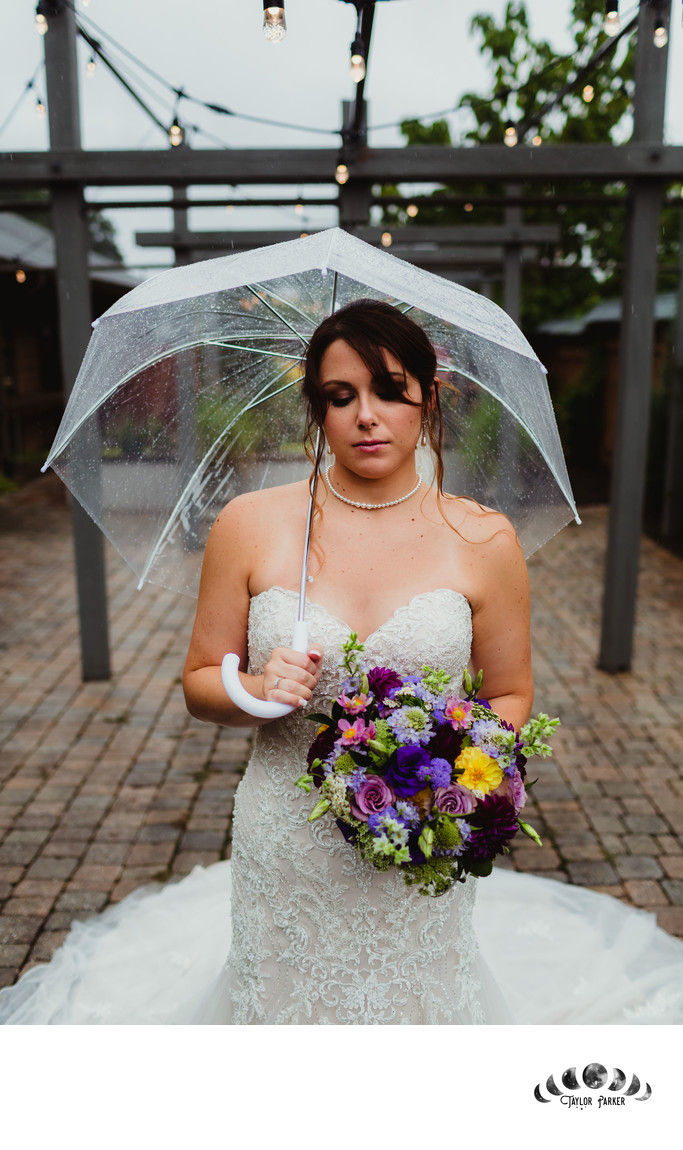 These are all completely valid and common wedding questions. The short answer is, yes. It could possibly rain on your wedding day. But we want you to know that just because it rains on your wedding day, doesn't mean your wedding is ruined.
Our first advice to prepare for a rainy day is to keep an open mind. Although rain on your wedding day seems terrifying, we truly LOVE the foggy, moody feel rain can give wedding photography. It goes with our brand and our style, and we always swear by over-cast wedding days.
Secondly, buy the clear umbrellas!! Like, buy them right now!! For our own October wedding, we bought 24 clear umbrellas total. We were dead set on having an outdoor wedding ceremony because of the gorgeous mountain views at our ceremony location. We handed the umbrellas out to our guests and, sure enough, they were definitely a "worth it purchase". Not only do they keep your guests extra dry because the bubble tops work as a shield around your guests, but they are so stylish. We love using clear umbrellas in couples portraits. They are so sleek and adorable. Umbrellas in wedding photography aren't a problem when the umbrellas are a total fashion statement!
Lastly, try and let go of the fears of having your wedding dress out in the rain. At the end of the day, the wedding dress you wear will never have another purpose. It's sole purpose for living was to support you through the best day of your life, and it will always carry those memories for as long as you own it.
If those memories have a few dirt stains, we promise, when you look back in 25 years and see them, you won't just see a grass stain. You will see the moment you first saw your husband during your first look. You'll see the moment when you said your vows on a mountaintop in the rain. You'll remember how special it was when your dress train dragged through the mud as he twirled you around during your first dance.
Venue: Haiku I Do
Here is another Haiku I Do photo:
https://www.taylorparkerphotography.com/asheville-wedding-photographer/haiku
Location: 26 Sweeten Creek Rd, Asheville, NC 28803.