Getting Ready Tips for the Wedding Day
Getting Ready Tips for your Wedding Day
Tips on what to remember for the morning of your wedding
Bridal Robe
A very important piece of the getting ready puzzle, the bridal robe. Whether you choose to opt in to matching robes for your bridesmaids, or just a special, custom monogrammed piece for yourself, it is a must have.
Besides making you feel like a queen, it is absolutely adorable for photos before getting into your dress. We highly recommend making the purchase. I still wear my own around the house some days!
We love BHLDN's options. Check them out here!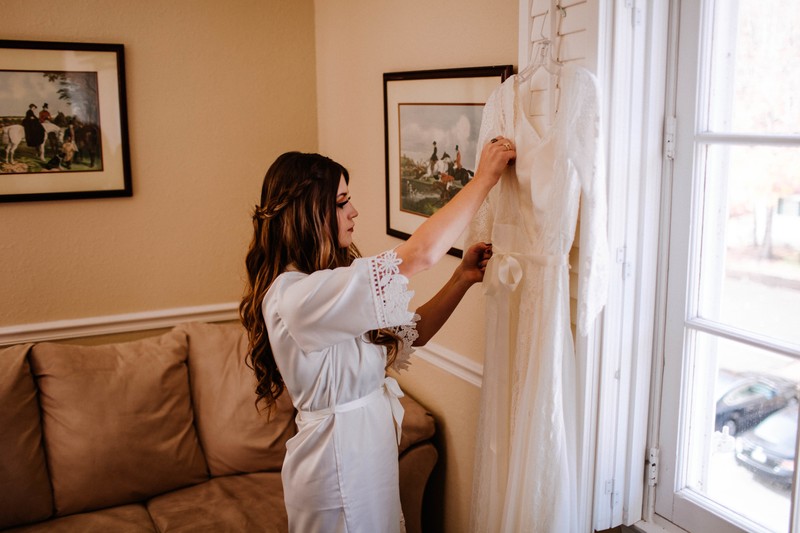 Venue: Lake Lure Inn and Spa
Bluetooth Speaker and Playlist
Set the vibe, girl.
This is so important! Pre-plan a wedding morning playlist on Spotify to get everyone in the mood for the fun and excitement. Be sure to add some of our favorites: Beyonce, Rihanna and Ariana Grande!
Snacks
As a former bride, I wish I had done a better job providing snacks for everyone as we had our wedding hair and makeup done.
It was a busy morning. We woke up and started getting ready at, wait for it, 4AM.
Yes, I am crazy.
But amidst the chaos of traveling to our site and getting everything prepared for the day, we were starving by noon. Then it was too late for a lunch because the photographer was arriving.
Stop by your local grocery store and pick up a fruit tray and some pre-made sandwiches. Trust me, it will be worth it!
Dress Hanger
This is something a lot of our brides tend to forget on the wedding day. The one that comes with your dress from the bridal shop is a cheap, plastic hanger that is intended to be tossed at the end of the day. If you want something unique and classic, we highly recommend Etsy's wooden hangers. You can have them engraved with your new last name to be, or you can buy one that has your name written in metal cursive. They are truly gorgeous, and are much more appealing when your wedding photographer is taking detail photos with your wedding dress.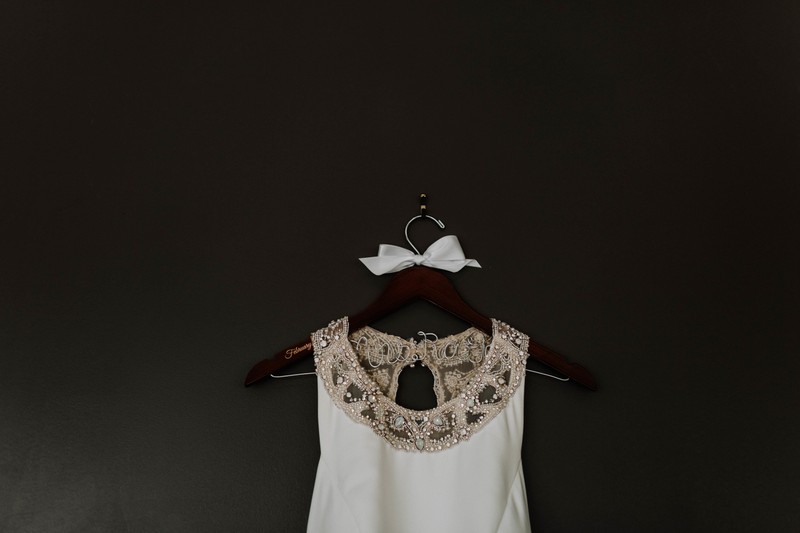 Venue: Riverbanks Botanical Gardens
Steamer
Bringing a steamer is key. It's not likely that all of the bridesmaids are going to remember to iron or steam their dresses the week of the wedding with all of the hustle and bustle happening around them. There is also the possibility that they do, and then the dresses become wrinkled again after transporting them to the ceremony site.
Be sure to check with your wedding venue to confirm whether or not you should bring your own. If so, you can find them fairly cheap on, everyone's favorite, Amazon!
Location: 1 Lodge St, Asheville, NC 28803.