Should we do a First Look at our wedding?
Should we do a First Look at our wedding?
Wedding First Looks ROCK
Answer: Um, hell yeah!
We get way too excited when our brides and groom bring up the fact that they are considering seeing one another before their wedding ceremony. It is the number one on our list of suggestions to make your wedding day flow easier, while still keeping the emotions just as high as a traditional wedding timeline.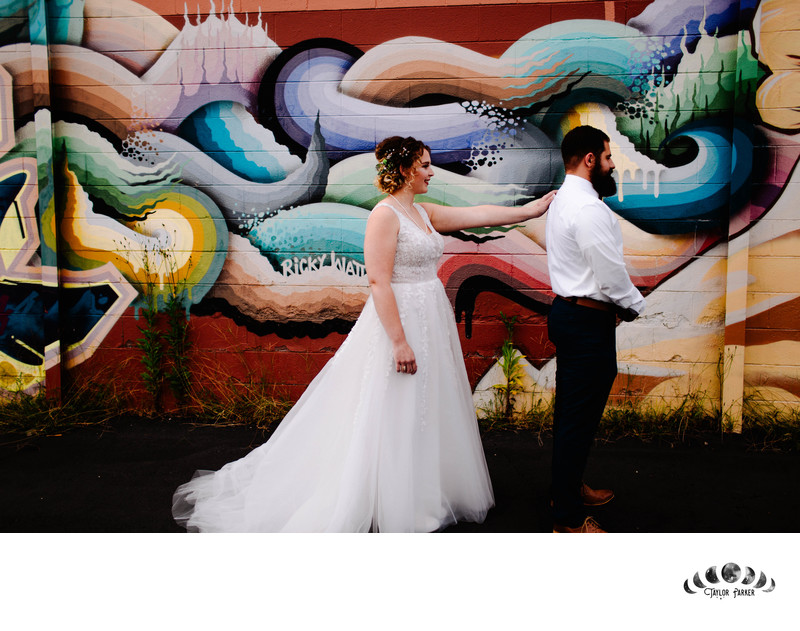 Will it take away from my groom seeing me walking down the aisle for the first time?
Answer: ABSOLUTELY NOT.
Seeing each other in private before the ceremony only intensifies the emotion you have when seeing your partner in their wedding attire for the first time. It gives you a chance to laugh, cry, kiss, hug, wipe each other's tears, and tell one another how great they look. And almost every single time, our grooms twirl our brides around to get the full 360 degree view of their wedding dress.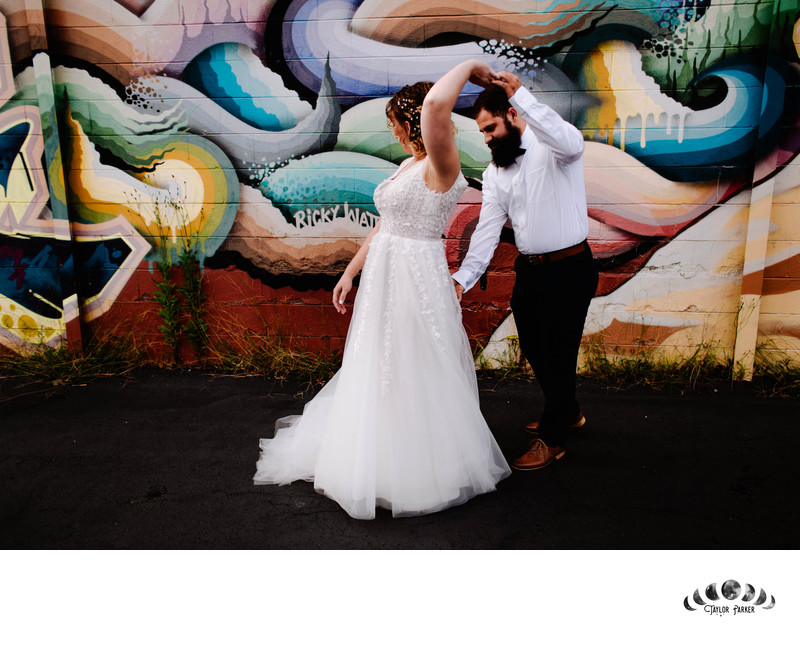 You just do not get those opportunities when you are standing up in front of 100 other people. It can even be hard to get the chance to do those things after the ceremony, with the hustle of family photos and cocktail hour.
There is absolutely no rush in this moment, and you are truly able to enjoy being in the moment with your partner.
In fact, if you opt out of doing a First Look, you unfortunately, get very little alone time until the wedding is completely over.
We chose to do a First Look at our own wedding, and when my husband and I saw one another as I was walking down the aisle, our emotions were even stronger than we had ever imagined. Seeing each other beforehand did not change those feelings one single bit. We highly recommend our clients to do same! We promise, you will not regret it.
How will it affect our timeline?
Answer: In the best possible way!
If emotional connection isn't enough of a reason to take this route, having a more flexible timeline might sell you on the idea.
It opens up the photography schedule. Allowing us to do couples portraits, bridal party photos and even some family photos all before the ceremony begins. Especially if you are planning on having a sunset ceremony, this is a perfect way to make sure that all of the most important photos are taken while the sun is still out and showing off it's gorgeous natural light.
Elopement at Highland Brewing in Asheville, NC
Location: 12 Old Charlotte Hwy Suite 200, Asheville, NC 28803.