Best South Carolina Wedding Venues
Best South Carolina Wedding Venues
Our Top 5 Favorite Places To Get Married In SC
1) Riverbanks Botanical Gardens
If you are wanting to add an exotic twist on your vows, this is the place. The botanical garden has over four thousand different species of plants and flowers, and in the spring, it will take your breath away. The ceremony spot sits at the top of a long water fountain, cascading through the gardens. It is one of our top referrals and we love photographing our brides sitting in the palms or tulips.
2) Edinburgh West
A Scotland wedding venue and 16 acres of property right in the heart of SC. We had the pleasure of seeing the venue for the first time at the grand opening, and from that moment on, we were blown away. Just the driveway leading up the main entrance makes every bride feel like a princess. The main attraction, the floor to ceiling atrium is an incredible set up for wedding photography. The best part? Their packages include it all: wedding catering, florist, wedding planning and more.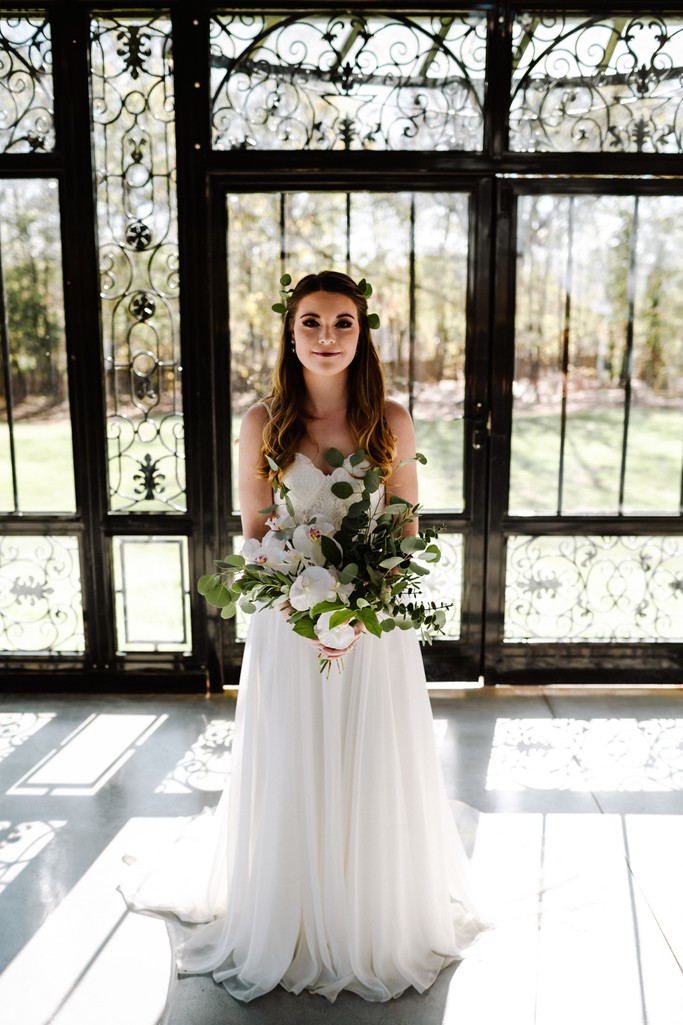 3) Old Cigar Warehouse
The name, exactly as it sounds. The historic building was built for use of storing and selling cigars and cotton. It was then restored into a perfect, and unique spot to tie the knot with your partner. The brick wall and wooden ceiling beams offer a rustic but classic style. It also has a touch of an industrial vibe, making it an awesome place to choose to celebrate with friends and family.
https://www.oldcigarwarehouse.com/
4) The Gadsden House
You have probably her heard mention this option in the past. Our hearts explode when we set foot into the historic mansion.
It truly is the complete package. A full floor for your bridal suite, including a kitchenette, gorgeous natural lighting and full body mirrors. You have the option to wed inside the grand parlor room. White walls, large window wall to wall, and hardwood floors. Topped off with a vintage fireplace as a ceremony backdrop. The outdoor patio and courtyard, however, is our choice. Charleston brick, infamous magnolia trees hanging over, and steel gates. It truly is a Southern California wedding venue on the east coast.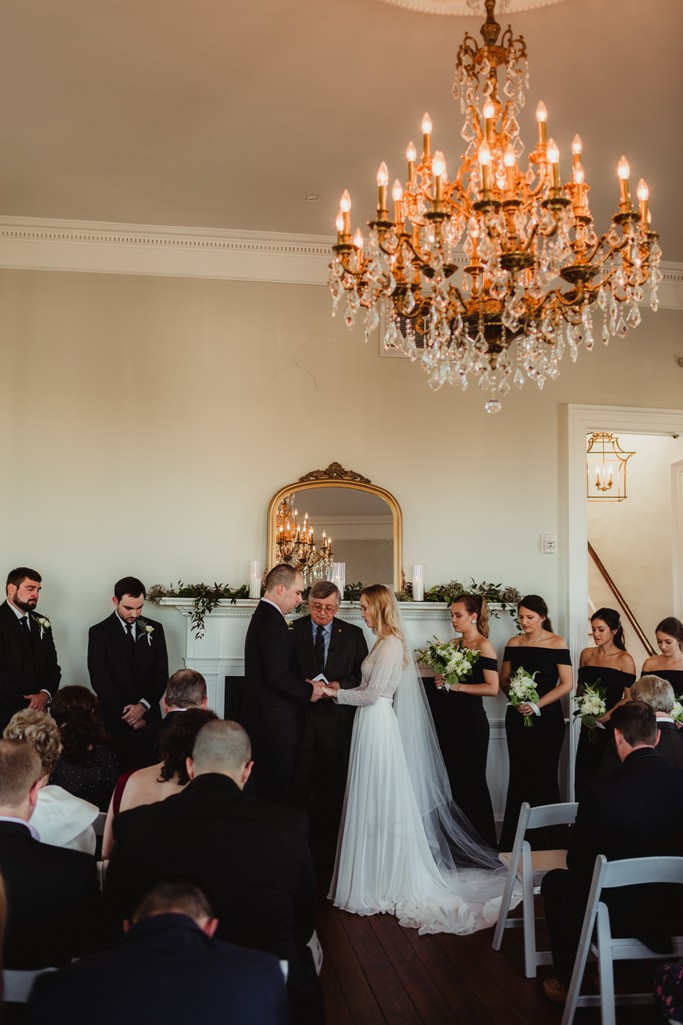 5) Cannon Green
Our last Cannon Green wedding was almost like a dream come true. The temps are HOT in Charleston, but so are their wedding venues. Believe us when we tell you that you will not find a more classic, elegant place to tie the knot. The courtyard, strung with cafe lights, is the perfect spot for any outdoor wedding ceremonies. One of our favorite photography spots is the lush, garden wall under the pergola area of the patio.
https://cannongreencharleston.com/
Location: 1300 Botanical Pkwy, West Columbia, SC 29169.