Why You Should Have an Asheville, NC Wedding
Why Should You Have an Asheville, NC Wedding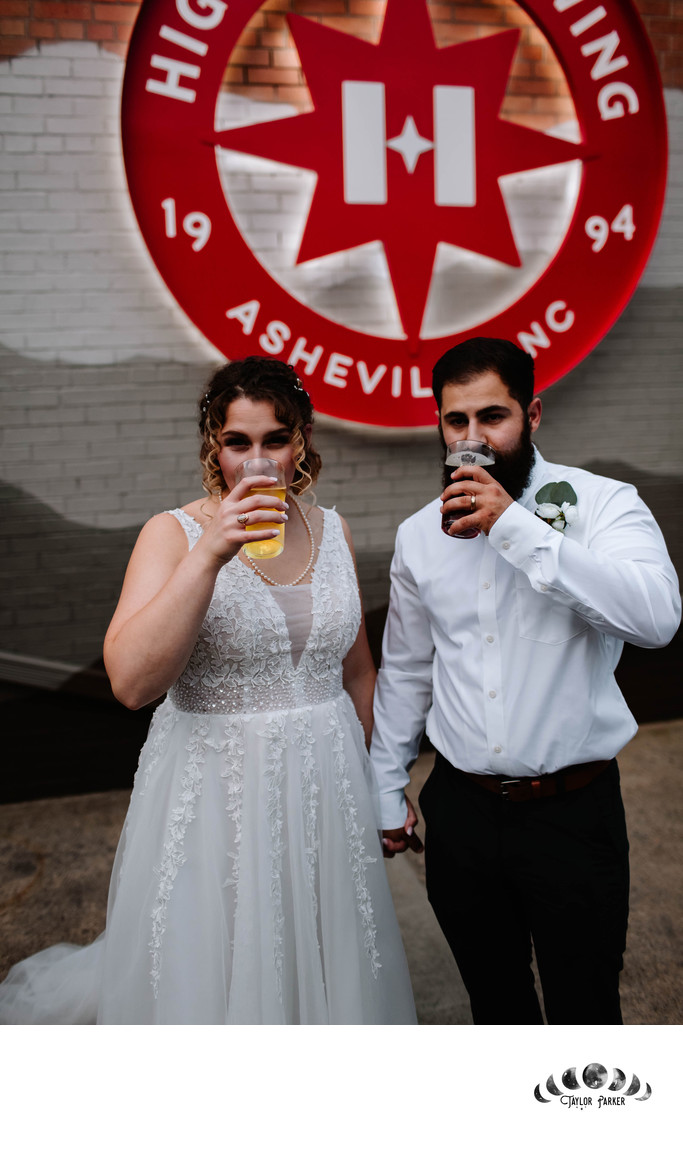 We truly consider ourselves lucky to be able to travel the country, and even different parts of the world, photographing weddings. From DC weddings, to Las Vegas weddings, and even a few Japan weddings; we are definitely jetsetters when it comes to being wedding photographers.
And trust us, we will not complain about being frequent flyers. We absolutely LOVE to travel. It is part of our brand and it is part of our lives. As Delta Gold card members, flying 32,000 feet above the Earth is our love language at Taylor Parker Photography.
However, our love for Asheville weddings is will always be right in the heart of our business.
Born and raised in Asheville (Taylor, here!), the Blue Ridge Mountains are part of our everyday lifestyle. And although I've traveled across the world, it has been hard to find a mountain view like I have right on my own back doorstep.
Patrick and I actually had our own Asheville mountain view elopement right in our front yard. That's how great of a view it is.
Asheville is filled with wedding venues straight out of a magazine. From the Biltmore Estate to the Grove Park Inn, the venues in the area are some of the very best in North Carolina. And if a big wedding isn't your thing, Asheville is THE top spot to elope in North Carolina. The Blue Ridge Parkway is our go-to elopement location. It's incredible waterfalls, breathtaking mountain views, and earthy trails give you plenty of options to choose from.
And If you don't want the hustle and bustle of a big NYC or DC wedding, Asheville is the perfect place to choose to exchange vows. It's a laid-back, easygoing city. It's a great spot to host your guests and it will allow them to feel comfortable without the backed up traffic or busy metro stations. And you can find nature with any given 5 minute drive.
It has all the perks of a big city, without all of the cons that come with them.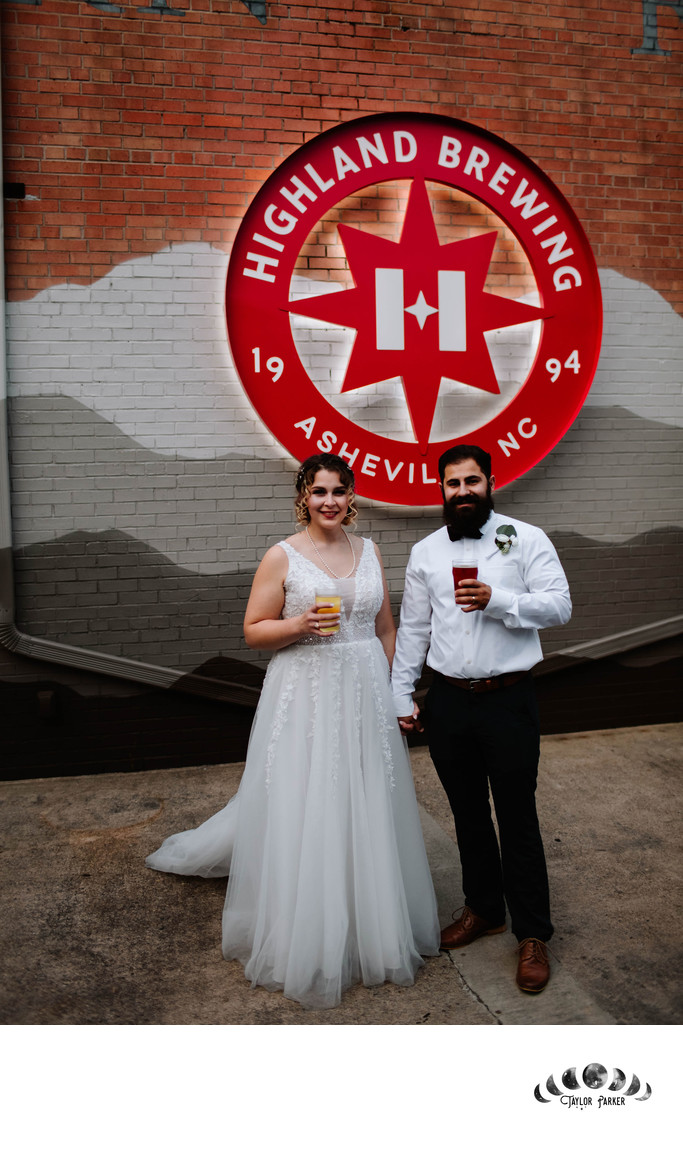 If we haven't convinced you yet, THE. FOOD. THE. BEER.
Asheville is known as, you guessed it, Beer City. Home to some of the very best beer in all of the country. You can't spin around without bumping into a brewery while you are in town.
And, it gets better. Love beer? A lot? Get married at one of the local breweries.
Hanna and Ryan called off their big, traditional wedding and opted with an elopement on the rooftop ceremony location at Highland Brewing Company. Highland Brewing is the PERFECT spot if you are wanting something small, intimate and still want that contemporary city feel. And it's also a good spot if you love beer as much as these two newlyweds.
Exchange vows overlooking the mountains on a rooftop brewery, and then head to the food truck for dinner and beer.
It doesn't get any more Asheville than that.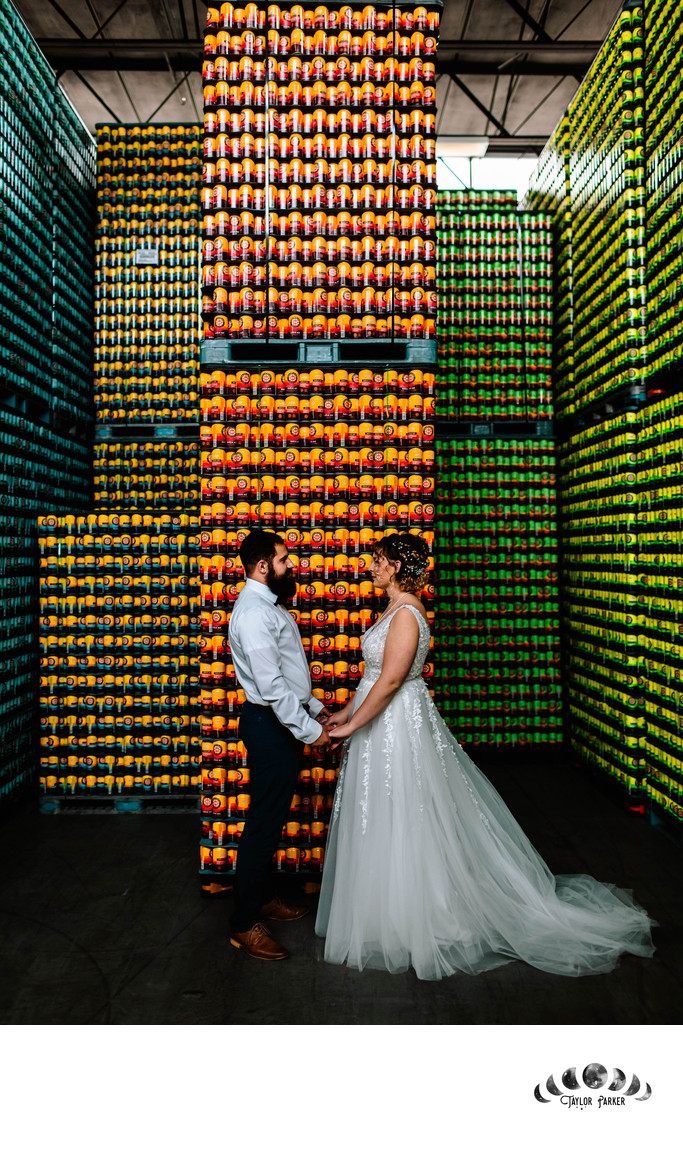 Location: 12 Old Charlotte Hwy Suite 200, Asheville, NC 28803.