Star Wars Wedding Photos
Holly Tree Country Club Wedding
Greenville, SC Wedding Venue
Cat and Shawn are nerds and they embrace it to the fullest. When we first met at a Greenville bridal expo, we hit it off almost immediately. One of the most important aspects of our business is our want for our couples to show their personalities through their details and photography. They knew that was important to them so they planned out creative and unique ways to express themselves through their decor and props.
They let me know ahead of time how nerdy they were and how they were so excited to incorporate their love for the classic movies.
Star Wars Engagement Photos
They showed up dressed in a gorgeous, formal attire. Cat wore a black, long sleeved bridal style dress. It was lace from head to toe and had a tulle mermaid shape at the bottom. She also sported a stunning, blue crushed velvet cape. Shawn wore a blue button up, black vest and a tie.
And then, they pulled out their light sabers for the best part of the evening. The light saber engagement photos! Lucky for us, it was getting pretty dark outside. Making it the perfect, ambient lighting for a dramatic saber shot. We also played around with Stephanie's sapphire engagement ring by putting it on the top of the blue light saber. It was the most badass details shot and they LOVED it!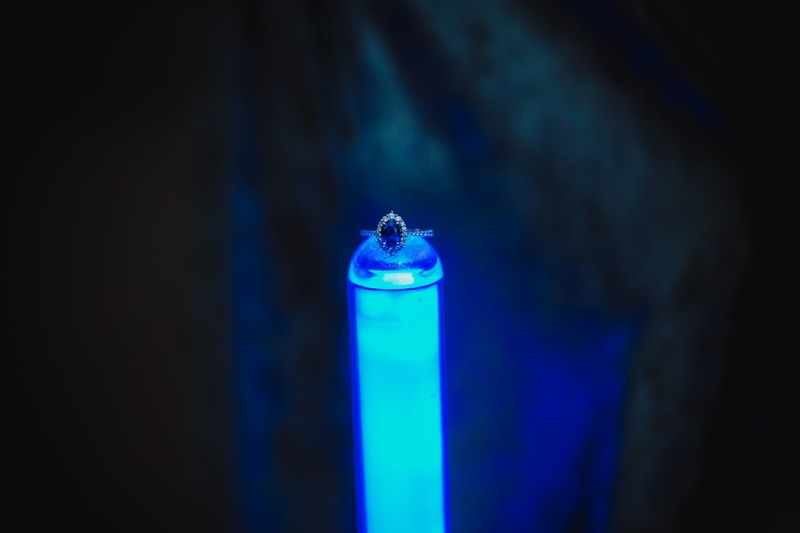 Star Wars Wedding Pictures
Yes, you better believe they had Star Wars wedding vows, complete with the cutest Star Wars wedding quotes. Every one of their guests were laughing along whit them.
Shawn even had adorable little millennium falcon cuff links. Every detail was absolutely adorable, and just classy enough. They also ended their night by giving their guest blue and purple glow sticks for their grand exit. They ran through with their sabers in the air!
These two Return of The Jedi lover's had the perfect wedding theme for their unique and quirky character. We are so proud of them for expressing themselves through their peculiarities.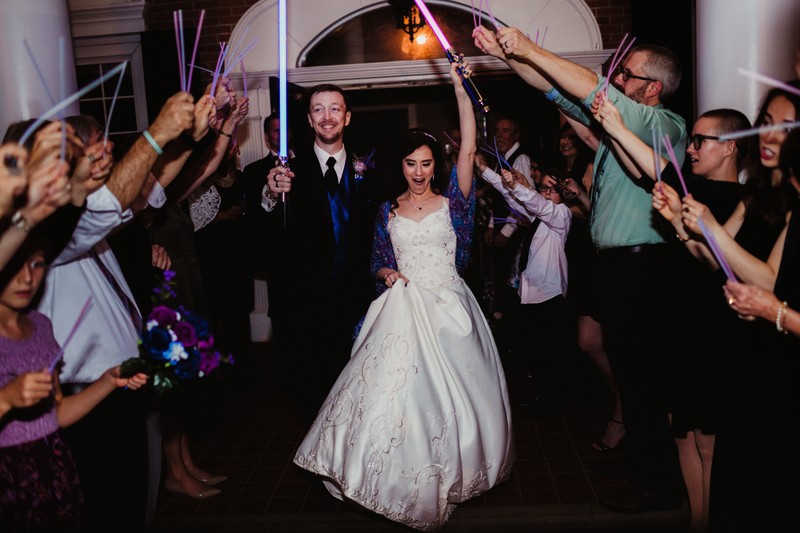 Venue: https://www.hollytreecountryclub.com/
Location: 500 Golf Club Drive, Simpsonville, SC 29681.