Best Hikes In Asheville, NC
Best Hikes In Asheville, NC
Best mountaintop hikes for your engagement session
If you are into hiking, then you already know the views in the Blue Ridge Mountains are like none you will find elsewhere. Growing up in the area, I've been surrounded by them my entire life. It wasn't until I started traveling the country that I discovered how special these local mountains were. And although we did love the scenery from the top of Colorado's Rocky Mountain National Park, we have a soft spot of the ones right on our front doorstep.
As we've mentioned many times before, engagement photography is meant to be reflective of your personalities as a couple. So we high recommend our brides and grooms to pick a location that they truly love and is important to their story.
Being a Buncombe County native, I luckily know all the tips and tricks to finding the most breathtaking spots along the Blue Ridge Parkway.
Max Patch
Located just on the back side of Hot Springs Spa and Resort, this hidden spot is one of the better 360 degree views I have ever personally seen. It's so high up, the temperature can be frigid- so come prepared. It's a gentle hike up, and the pathway is large and gentle. Making it a great place to walk up in your wedding dress.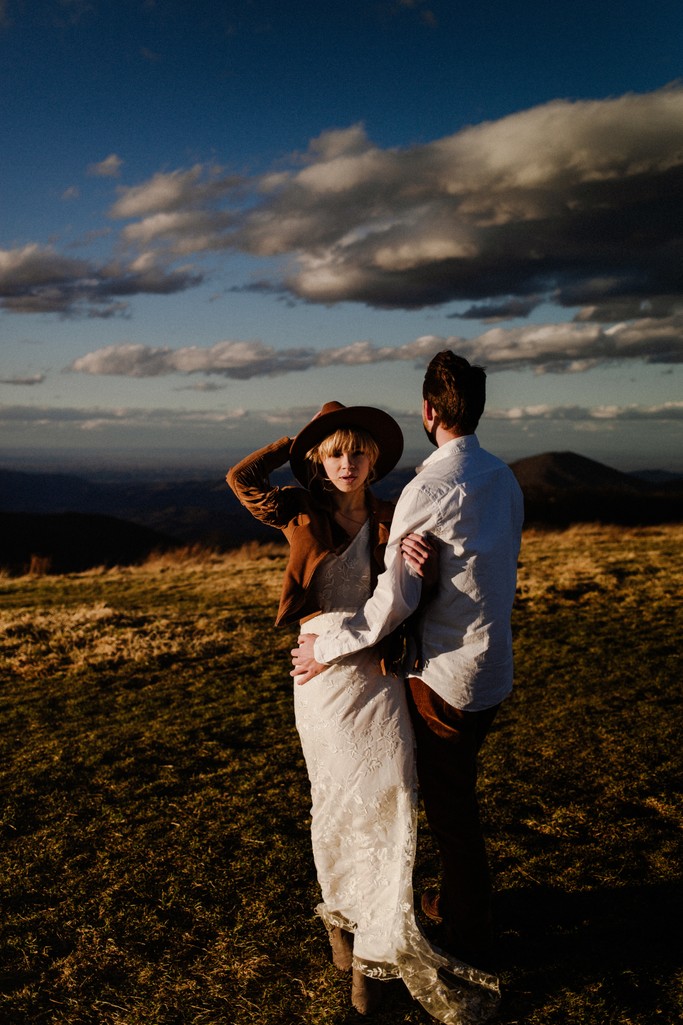 Black Balsam Knob
We try to stay impartial, but this spot is our absolute favorite. There honestly is no better place in the area to catch sunset photography, or to have your elopement wedding. A short hike to a rocky area, and you will feel like you are on top of the world. Although the view of the mountains is nice, we prefer catching the sun setting behind the two of you on top of the peaks.


Craggy Gardens
Possibly the most popular location in all of Asheville, this is a hot spot for engagement photos, Asheville elopements, and picnic dates just because. Although Park Rangers have cracked down on mountainside photography, there are still some alternative options at the top to choose from.
Graveyard Fields and Falls
This one might be the most unique of all of the ones listed above. The initial hike starts off downhill- easy, right? It leads you to a fork in the path taking you to a waterfall in either direction. We typically take the lowers falls route because it is our favorite. But the upper is just as incredible, and more of an uphill trek if you are particularly interested in burning some calories.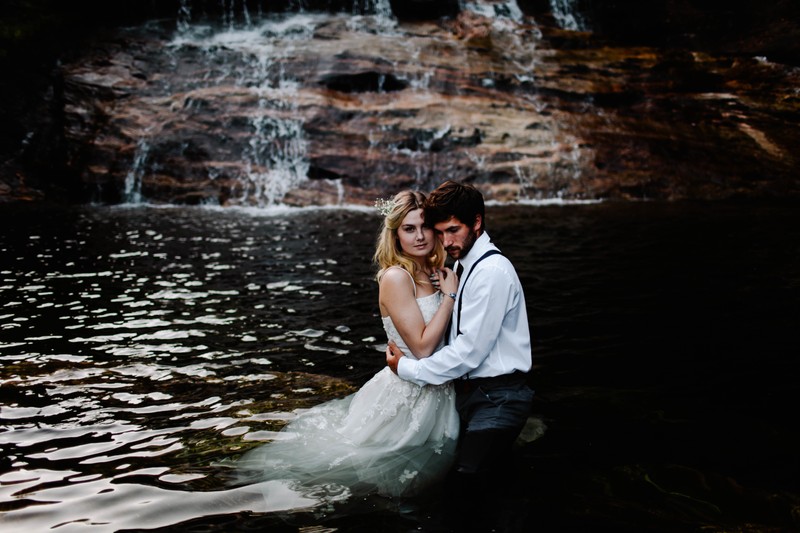 Location: Max Patch 8 Spring Creek, NC 28743.