Asheville, NC Mountain Elopement
Having a Mountain Elopement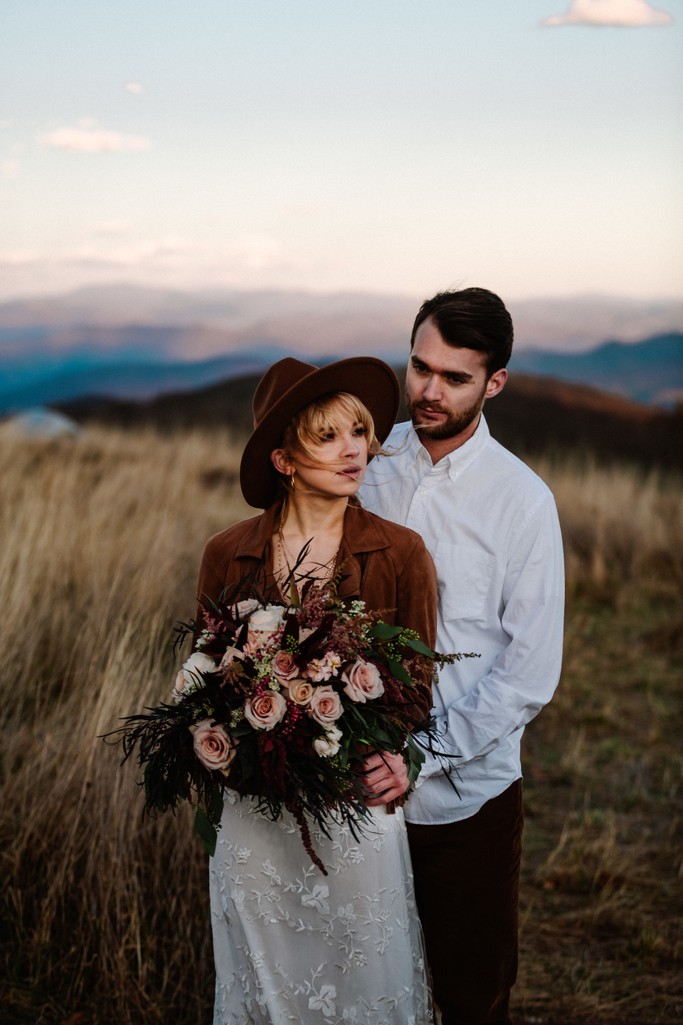 Asheville, NC Elopement
Being located in a place with some of the best views in the country, we get an unreal amount of inquires for these types of events.
Mountain view elopements in Asheville are the top source of marriages in the area. People from all over the world come into town to get the chance to wed on top of the Blue Ridge Parkway. In fact, if you google mountain elopement locations, we are guaranteed to show up on several different wedding blogs. The views have put us on the map and there is definitely a reason for that.
There are so many mountain wedding venues in NC that we probably could not even count if we wanted to. But lots of couples don't necessarily want the full stop, 200 guest wedding. Some of our clients just want to hike up Craggy Gardens and share their vows over a sunset. Just them, an officiant, two photographers and a wedding bouquet.
Sunrise or Sunset Wedding Photography?
This is our favorite part about planning elopements with our brides is picking the time of day. Most of our couples opt for the sunset option. Typically the best spots include some type of hike, so it's easier for us to have the daylight. But if you are choosing an easy to access location, there is seriously nothing more gorgeous that capturing a sunrise session.


Elopement Wedding Packages
Since our area is so accustomed to celebrating alternatively in Asheville, our wedding industry is on top of it. Multiple wedding vendors in the city offer specialized packages for 2 or 3 hours worth of coverage. We, personally, work with all kinds of florists, videographers and cakers who offer specific and special items for our couples opting for an intimate ceremony. There are even some wedding venues in Asheville that will allow you to rent the space for an hour or so to have a quick event. It's special, and we truly love our town for being so progressive and accepting.
Location: Asheville, NC .